US Security provides all major brands of the most up to date CCTV Technology. From cameras to DVR's US Security is your full service provider for all of your needs. Our technicians will provide you with the best possible plan after assesing the needs of your property. Call us today for a free quote.

US Security access control software can be tailored to suit all of your property's needs. From easy to access resident and guest information at the gatehouse to server linkups that allow the Property Manager to edit information in the real time,our access control software will assure the best tools are available for you.
ISMS is our propietary database managment systems that seamlessly integrates security managment and financial applications in "real time", while providing for a comprehensive report managment program. Client access to certain ISMS functionality i a readily available benefit to each and every client for numerous applications, such as:

Operational: Scheduling, Training, Client Information, Quality Control.
ISMS is an extremely valuable asset to our operations. The ability to have all scheduling, personnel and asset information available any time allow our managment and Supervisory team the flexibility required to do their jobs. The adaptability of ISMS is fa ahead of other security managment software, and has been invaluable in the expansion and integration all US Security services.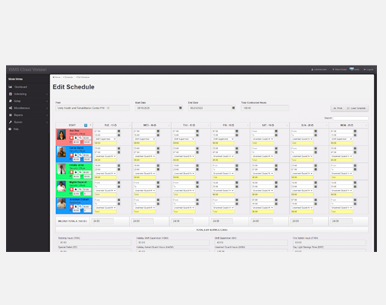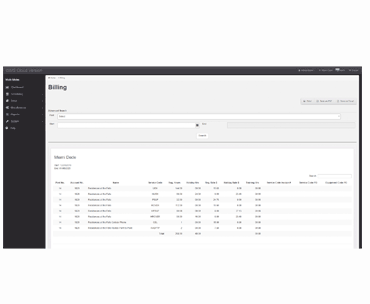 We use state of the art technology to simplify and enhanceour business operations. The newest addition to our line of tecnology is CTI (Computer Telephony System).
CTI aumtomates the workplace reporting and attendance system, wich allow ou officer to check-in and check-out at any location using a regular phone line. The CTI systems then verifies and confirms the accuracy of the "Phone-in" via caller ID and other site specific and officer specific information thereby efectibely serving as a "Check and Balance" to ISMS and our computerized schedulling. CTI integrates with ISMS to simplify billing, invoicing and payroll application, wich results in a more cost effective and accurate acounting process. All CTI reports are available to the client upon request.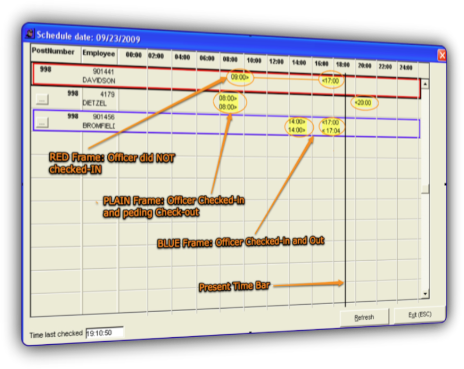 Our CTI Technology
Envox Communications Development Platform

We use Envox Technologies. Envox 7 is an open, standards-based platform with integrated application development managment components tha significantly reduce the time, cost and complexity of developying voice and IP communications solutions. Envox 7 combines comprehensive support for traditional voice communication with the industry's most complete support for IP communication including IP telephony, video messaging, sms and email. By meding these capabilities, Envox 7 offer a unique ulti-modal platform that enables organizations to deploy all of they communications solutions on a single, cost-effective platform Envox 7 empowers developers to deploy:


Voice self-service solutions, such an interactive voice reponse (IVR), interactive voice and video response (IVVR), outbound dialing, and speech-enabled self-service systems;
Contact center solutions, including outbound dialing, intelligent routing applications and screen pop applications; and
Unified communications solutions, indcluding standards-base voice-mail systems and applications tha combine traditional voice, IP telephony, video messaging, sms, email and fax communication.
Dialogic

Dialogic is a leading provider of world-class multimedia and signaling technologies and platform. Dialogic enables us to provide innovative CTI technology.